Jackson Dearborn Partners was founded in 2014 to develop and acquire a nationwide portfolio of multifamily and student housing properties. The partners have been working together since the mid 2000's and formalized the partnership to bring construction, management, acquisition, and development services all under one roof.
With a current portfolio valuation of over $600 million, JDP opened an office in Scottsdale, AZ in 2020 and Denver, CO in 2021 to service development growth in Colorado and Arizona, the two primary focus markets.
Our Team below is focused on developing or acquiring Class A multifamily in the Midwest and Western Markets.
The strategy is simple: Conservative underwriting and real, dependable cash flow with a value add strategy. Every acquisition deal we do works with a going-in return with a plan to significantly boost revenue in the hold period, typically 5–10 years. Development projects are exhaustively analyzed with the intention to hold long term.
From the acquisition or the sourcing of the development site to the final disposition of the asset, every facet of the investment is handled in-house. Construction, supplies, insurance, property management, leasing & sales brokerage, and asset management are all handled by an affiliated group of companies owned by the principals and partners.
The principals at JDP have over 60 years of experience in real estate with a proven track record of success including 200+ transactions. Since 2017, experience includes nearly $100 million in acquisitions and eleven development projects totaling over $300 million in total capitalization.
Our principals pride themselves in first and foremost serving their clients, investors, and tenants. Investors are treated fairly and are given honest and regular reporting and access. We value and respect people & relationships and always take the long-term view. Each of our investments and everyone involved with each deal reflects that mentality.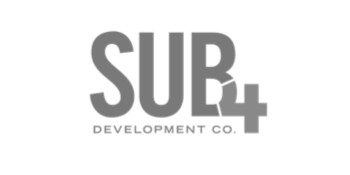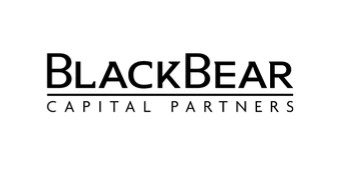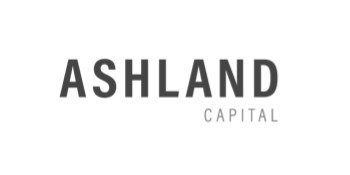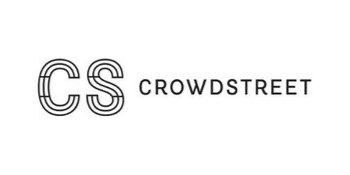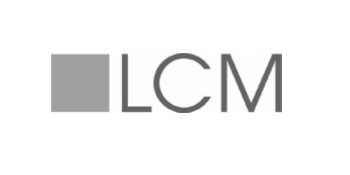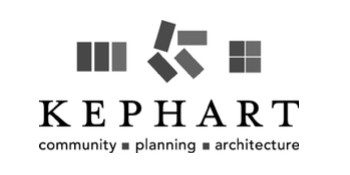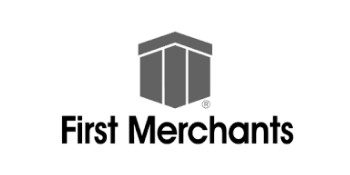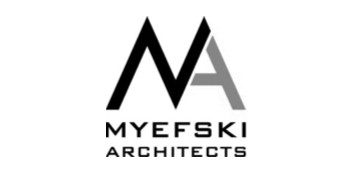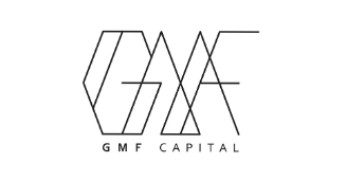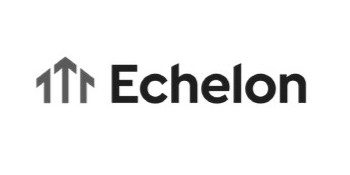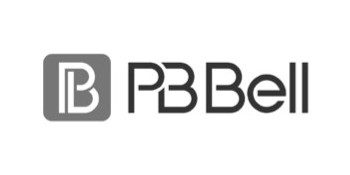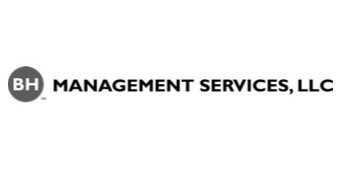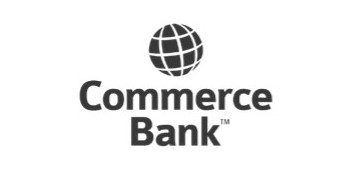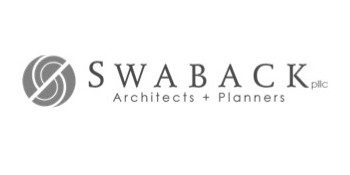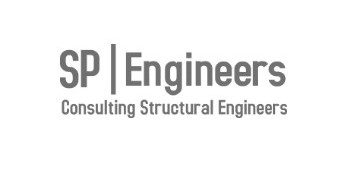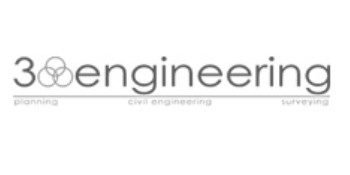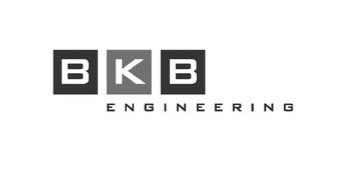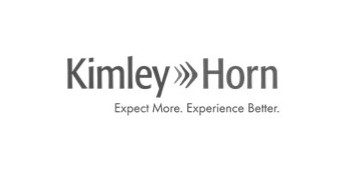 Jackson Dearborn Partners is headquartered in downtown Chicago with regional offices in Ann Arbor, Colorado Springs, Scottsdale, AZ & Champaign, IL. Use the form below to contact us regarding acquisitions, development, or investment opportunities or just simply enter your email address below to add your name to our mailing list.
Ryan is a Managing Partner of Jackson Dearborn Partners. He oversees all elements of the JDP business including acquisitions, site selection, fundraising, and investor relations. With 15 years experience, Ryan has worked on over $1 billion in transactional real estate and has developed or acquired over $500 million in student housing and multi-family real estate.
Prior to founding Jackson Dearborn Partners, Ryan worked at brokerage firms Marcus and Millichap and Newmark Knight Frank before starting Triad Real Estate Partners in 2010. Triad is a leading broker of student housing and multi-family in the Midwest completing nearly $1.6 billion in sales since its inception. Following the success of Triad, he launched JDP with his partners in 2014 with the goal of building out a vertically integrated real estate investment portfolio.
Ryan is a graduate of the University of Michigan and after a decade in Chicago, moved back to Ann Arbor where he now resides with his wife Brittany and their two children.
Chris is a Managing Partner of Jackson Dearborn Partners. Chris is involved in all aspects of JDP's strategic growth plan, helping to guide the company's vision and overall direction.
With 18 years of experience, Chris has acquired and developed more than $500 million of real estate, including Student Housing, Multifamily, Affordable, Retail, Industrial and Office. He is the President and Owner of Green Street Realty, a Champaign, Illinois based real estate company that manages over 3,000 student housing beds, 2,000 multifamily units and 350,000 square feet of office, industrial and retail. He is the Founder and President of Sub 4 Development Company, a Construction Management company that has completed over $300 million of new developments. Sub 4 has offices in Champaign, Illinois, Scottsdale, Arizona and Denver, Colorado. In addition, Chris is the Co-owner of Insurance Providers Group, an independent insurance agency with six offices throughout Central Illinois.
Chris has and undergraduate and master's degrees from the University of Illinois at Urbana-Champaign. Saunders competed in Track and Field and Cross Country for the Fighting Illini, earning All-American honors in Track and Field during his career. Chris currently resides in Urbana, Illinois with his wife Jodi and their four children.
Shaun is a Partner of Jackson Dearborn Partners, where he oversees acquisitions & site selection, with a main goal of growing the JDP portfolio. Shaun brings a very diverse background with 27 years of business experience in multiple industries including the last 20 years in real estate.
Before his business career started, Shaun served his country for six years, four of which were as a Sonar Technician stationed aboard the USS Salt Lake City, a nuclear attack submarine. Following his honorable discharge from the service, Shaun spent nine years employed in the securities industry mainly as principal of his own derivatives trading firm. He went into real estate in 2003 as a broker at Marcus & Millichap before founding Triad Real Estate Partners in 2010 and Jackson Dearborn Partners in 2014.
Shaun graduated from Eastern Illinois University, is a licensed real estate broker in five states, and holds his Series 3 and Series 7 FINRA designations. Shaun is a long time Chicago resident and lives in the South Loop with his wife Maureen and their daughter.
Dane is an integral member of the Development Team at Jackson Dearborn, as well as a partner in the firm. He heads up site selection, entitlements, underwriting, and JDP's research-based acquisition & development strategies.
He has spent ten years in the real estate business, working in multiple roles on the brokerage side at Triad Real Estate Partners before becoming a partner at JDP with a particular passion for urban infill development projects.
Dane spent his first fourteen years in Ballarat, Australis, before moving to the US for high school. He is a University of Michigan graduate and recently moved back to Ann Arbor with his wife, Katie, and his daughter, Oakley.
Josh is Head of Construction for Jackson Dearborn Partners. He started with Sub4 Development as a Project Manager in 2016, and while rising to Vice President, the company has grown from 3 employees to 3 offices and a $500 million project pipeline. Josh has been instrumental in the design, development and construction management of all projects while building a professional team to handle the growth as Sub4 Development expands development across the country.
Born and raised in the Peoria, IL area, Josh graduated from Eastern Illinois University with a B.S. in Industrial Technology in Residential Construction while a member of the Track and Field team and completing Army ROTC. After graduation, Josh served as an officer in the U.S. Army Reserves for over 12 years. In 2010, Josh served as a Company Commander of an Engineer Bridging Unit in Iraq where he was awarded the Bronze Star for his actions.
Josh currently lives in Anthem, AZ with his wife Becca, son, Logan and daughter, Adilyn.
Todd is Director of Acquisitions and Asset Management for Jackson Dearborn Partners as well as a partner in the firm. He is responsible for growing the firm's current multifamily portfolio in target markets in the Midwest and Mountain West. Todd also oversees asset management and new initiatives to improve existing operations.
He has nearly 15 years of real estate experience in valuation services, financing, acquisitions and asset management across multiple product types. Prior to joining Jackson Dearborn, he served as vice president at Lutz Real Estate Investments where he was instrumental in the acquisition of the firm's student housing portfolio of nearly 3,000 beds. He previously spent three years at NPV Advisors and holds a BA from the University of Michigan.
Todd currently lives in Ann Arbor with his wife, Rachel, and their two kids.
Shannon focuses on all aspects of Sales and Acquisitions and is a Partner of Jackson Dearborn Partners. She works directly to build and maintain client and broker relationships and to ensure overall growth and success of the company.
Shannon has over 15 years of successful Sales and Sales Management experience as a District Manager for Coca-Cola and a Pharmaceutical Rep with Allergan prior to beginning her real estate career. In 2017, she became a licensed Real Estate Broker with Champaign, Illinois based Green Street Realty. In less than four years, she sourced and closed over $50 million deals, while managing 350,000 square feet of commercial retail, office, and industrial space. Additionally, Shannon became a licensed Insurance Broker in 2017. She is an active insurance broker with Insurance Providers Group and a Partner of Mahomet Insurance Providers Group agency, where she has built a strong book of business totaling over $700,000.
Shannon graduated from University of Illinois at Urbana-Champaign in 2003 with a Pre-Med/Kinesiology degree. She stayed in the area upon graduation and currently lives in Mahomet with her husband and two kids.
Jake serves as a Senior Analyst for Jackson Dearborn Partners where he is responsible for the underwriting and due diligence of potential Acquisitions, as well as assisting with the ongoing Asset Management of the firm's portfolio in the Midwest and Mountain West.
He spent two summers interning for the firm, and joined the team following his graduation from the University of Chicago, where he earned a B.A. in Political Science. He is originally from St. Louis but moved to Wisconsin at a young age, and now resides in Chicago's River North neighborhood.
Bob is in charge of Financing at Jackson Dearborn Partners. Since joining JDP, he has been involved in the acquisition, development and restructuring of over $500 million of real estate holdings and developments. Today, in addition to assisting with property accounting and asset management, Bob is responsible for acquisition and construction financing and banking relationships.
Bob graduated from the University of Kentucky with a BS and Masters of Agricultural Economics with a concentration in Financial Management. Bob was previously employed for 16 years as a Loan Officer for Farm Credit Services of Illinois managing a portfolio of over $150 million of agricultural and machinery loans. He resides in Champaign, IL with his wife and two children.
Mark is a Partner at Jackson Dearborn Partners where he is involved in investor relations/equity sourcing, structure, and finance & accounting.
He joined JDP in 2018 after 25 years in public accounting.  Mark is a CPA and spent 13 years at a national CPA firm and the previous 12 years as a partner at a mid-sized CPA firm where he quickly built and managed a significant practice that provided tax, assurance and consulting services to his clients. He continues to use that deep experience in heading up JDP's Qualified Opportunity Zone accounting and compliance directives.
In addition, Mark is deeply involved in the community and serves on the Board of Trustees at Carle Health and is the Quality Committee Chair.  Mark graduated from Illinois State University in 1994 with a BS in Accountancy and has been a CPA since 1994.
Sean is a Partner of Jackson Dearborn Partners, his primary areas of focus include fundraising, investor relations, and marketing. Sean has over 22 years of experience including the last 18 as a real estate broker and principal participating in well over $1 billion in real estate transactions.
Following a successful career in sales, Sean started his real estate career with Marcus & Millichap in 2003, eventually founding his own brokerage company, Triad Real Estate Partners, in 2010 with partners Shaun Buss and Ryan Tobias. Moving to the principal side, Sean went on to found JDP where he utilizes creative marketing and an extensive network to build a portfolio of real estate and relationships.
Sean is originally from Philadelphia and is a graduate of Boston College. He lives in Wilmette, IL with his wife Gretchen and their four children.
Bo is the Director of Business Development for Jackson Dearborn Partners. As such, he spearheads fundraising and investor relations for all projects under the JDP development and acquisition portfolio.
Prior to joining Jackson Dearborn Partners, Bo spent the entirety of his career identifying new business opportunities and investment partners relating to ventures in real estate, oil and gas, and other startups. He has worked alongside institutional, venture capital, individual, and family office partners; and will use this experience to identify and manage JDP's investment partnerships.
Bo is a graduate of the University of Michigan. After 6 years in Pittsburgh working to 'fortify US energy independence' via oil and gas development, he moved to Grand Rapids, MI where he now resides with his wife, Monica, and their two daughters.
Nick is Head of Creative for Jackson Dearborn Partners as well as a partner in the firm. He is responsible for brand direction, all marketing, design, and advertising efforts at the corporate and property level. He has spent 12+ years in design, the last 10 in the real estate business.
Nick began his career as a freelancer through nickgriffindesign.com before taking a job as the in-house designer for the top golf accessory company in the country. He began his real estate career in 2013 with Triad Real Estate Partners, building the brand, marketing materials, and website from the ground up. He is now doing the same for Jackson Dearborn Partners, notably designing the website you're viewing right now.
A graduate of Illinois State University, Nick now lives in Chicago's Wicker Park neighborhood with his wife Dana and their son.
Alex serves as a Junior Graphic Designer for Jackson Dearborn Partners where she assists with investment decks and other creative tasks. Before joining the team, she produced work for private clients and Columbia College Chicago.
Alex recently graduated from Columbia College Chicago with a degree in Graphic Design. She loves exploring energy alternatives, relaxing outdoors, and traveling the four corners of the world.