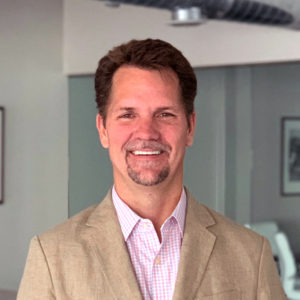 Shaun Buss, Partner
Shaun is a Partner and Co-Founder of Jackson Dearborn Partners. He oversees primarily acquisitions and site selection, looking to grow the JDP portfolio. Shaun brings a very diverse background with 25 years of business experience in multiple industries including the last 16 years in real estate. Read more
Before his business career started, Shaun served his country for six years, four of which were as a Sonar Technician stationed aboard the USS Salt Lake City, a nuclear attack submarine. Following his honorable discharge from the service, Shaun spent nine years employed in the securities industry mainly as principal of his own derivatives trading firm. He went into real estate in 2003 as a broker at Marcus & Millichap before founding Triad Real Estate Partners in 2010 and Jackson Dearborn Partners in 2014.
Shaun graduated from Eastern Illinois University, is a licensed real estate broker in five states, and holds his Series 3 and Series 7 FINRA designations. Shaun is a long time Chicago resident and lives in the South Loop with his wife Maureen and their daughter.
Jackson Dearborn Partners is headquartered in downtown Chicago with regional offices in Ann Arbor and Champaign. Use the form below to contact us regarding acquisitions, development, or investment opportunities or just simply enter your email address below to add your name to our mailing list.